I have a special treat for you guys — Hayley from The Tiny Twig just recently released a new ebook called The No Brainer Blog, and will be sharing some tips on how to grow you blog with us today.We all know my blogging struggles (or did you miss my venting post I wrote about a week ago?), so this ebook came at a perfect time for me. If you have a blog or want to grow your readership, need help finding your voice, or have always wanted to start a blog but didn't know where to begin, this ebook answers all of those questions and more. Thanks again to Hayley for sharing, and I hope you guys have a great Monday! -Ginna

—
Sometimes it can seem like the only way to grow a blog is by a streak of luck. A viral post, a massively pinned DIY, a mention on a huge blog. This isn't my story.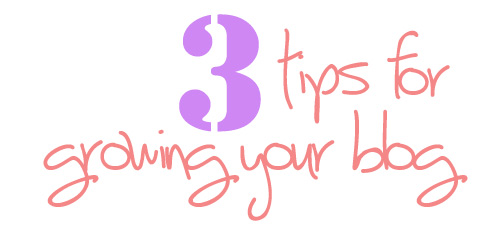 My blog has experienced huge growth over the past year, but it hasn't been by luck. Here's the three things I think helped:
1. I put myself out there, but made sure I had compelling content. Last October, I wrote for 31 days on The No Brainer Wardrobe and linked up to the Nester's annual "31 Days" series. I made sure my content was top notch and had momentum. I planned out the posts for the entire month before I wrote the first one. The traffic from that link-up grew and built upon itself–and ultimately, a lot of those readers ended up buying my first eBook The No Brainer Wardrobe!
2. I made relationships with other bloggers. I found bloggers that had similar size readerships (with varying niche's and voices) and tried my best to connect with them. With some of those bloggers, we created what I'd call a "mastermind group", which is a group that gets together to discuss blog strategy. With others, I simply made sure to keep them on my radar and promote them when I saw things they were doing that fit my readership. These intentional connections have made a huge impact on my enjoyment of blogging and my success, as well.
3. I set goals and then hold stats and success loosely. I like to have a rhythm to my blog. I have a pop-up shop twice per year, I release an eBook twice per year, and then I concentrate on blog content during the in between times. I set goals for how my "big launches" will do, but allow the actual success to define itself. Sometimes the numbers don't line up with what I'd have hoped–but amazing opportunities to work with other bloggers come out of it. Sometimes the chatter about a post I love doesn't match what I'd imagine–but I get a ton of eBook sales from it. Success doesn't always look like how I'd imagine it, and success is fickle. I never chase stats, and that has been a huge mental buffer for me in this crazy blogging world.
Don't worry too much about the capricious things of blogging. The numbers, the stats, the attention…it's all hard to keep, it's all hard to gain, and it's hard to know what will spark interest. The only thing I could even suggest doing is be yourself, create compelling content, let people into your story, and keep going. The people that succeed are the people who are still standing when everyone else has given up too early. Also, define success on your terms. Otherwise, you'll be chasing something that won't even feel like you thought it would when you finally do achieve it!
—————————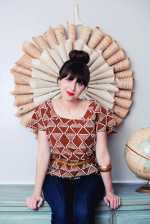 Hayley Morgan wrote newly released eBook The No Brainer Blog. The eBook helps women cast a vision, define their voice, and refine their blog space to ultimately propel their blog to be successful on their terms.
Hayley also writes at The Tiny Twig, a lifestyle blog inspiring women to create lives of more passion and less fuss. She recently hosted The Influence Conference and is launching The Influence Network in January 2013. You can follow her on Twitter, "like" her Facebook page, or follow her days on Instagram for the latest updates, resources she loves, and a peek into her life with 3 (almost 4!) boys.